Title:
Iorek Headpiece And Armour Finished Costume Pieces
Date:
Made early 2006
Pairing:
None. Character - Iorek Byrnison
Media:
Metal Framework, Papier Mache, Ping-Pong Balls, Shoulder Pads, Various Types Of Card, Brown Feather Piping, Paint, Paper Push-Rivets... and a couple other things.
Rating:
G
Warnings:
None
Disclaimer:
I have no legal rights over the name or character of Iorek Byrnison (he is the intellectual property of Phillip Pullman). However, this interpretation and design is wholly my own, so is copyright to me, as are the photos.
Notes:
This was part of my Advanced Higher Art project in which I looked into designing costumes for a couple characters from 'His Dark Materials'. It's the final costume piece that I designed for Iorek Brynison... the rest is kinda self-explainatory.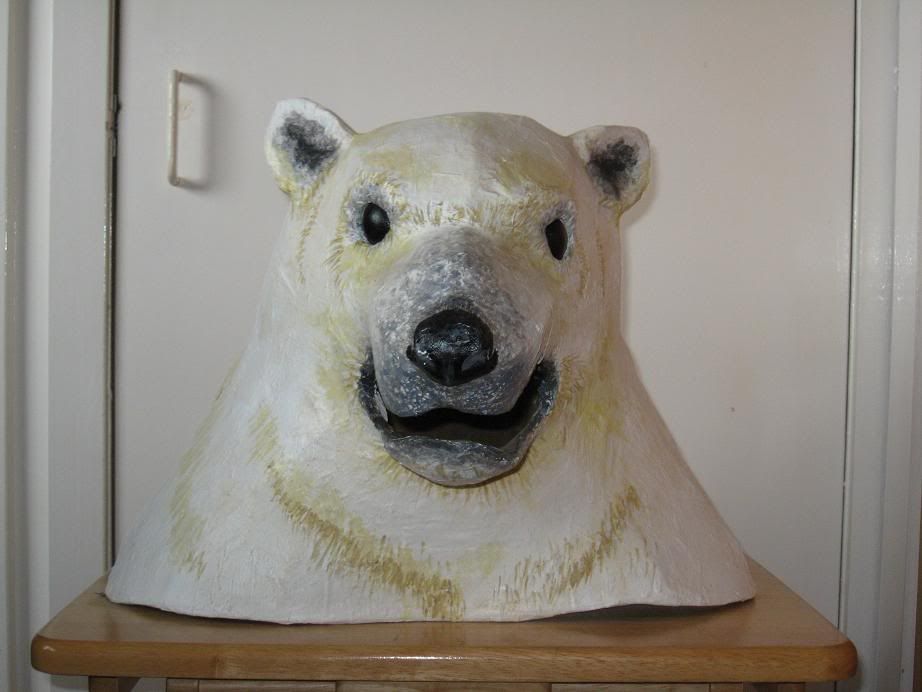 Headpiece Front View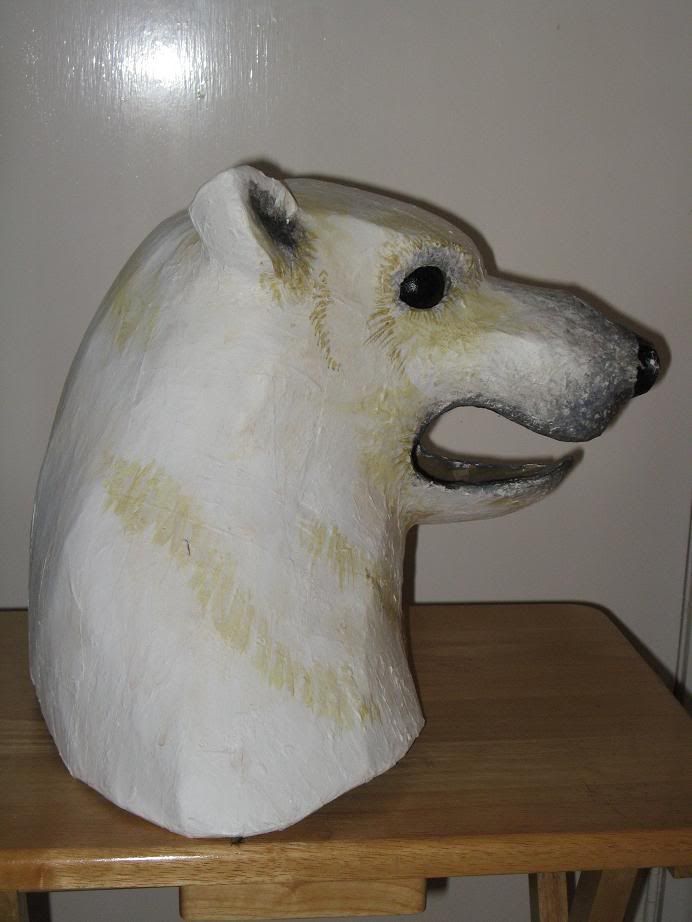 Headpiece Side View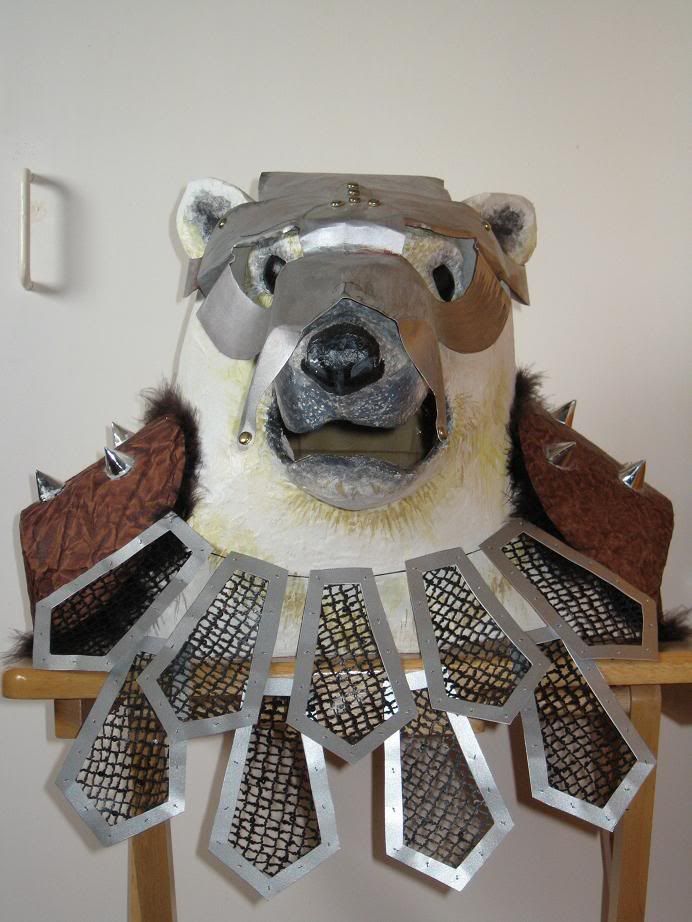 Armour Front View
Armour Side View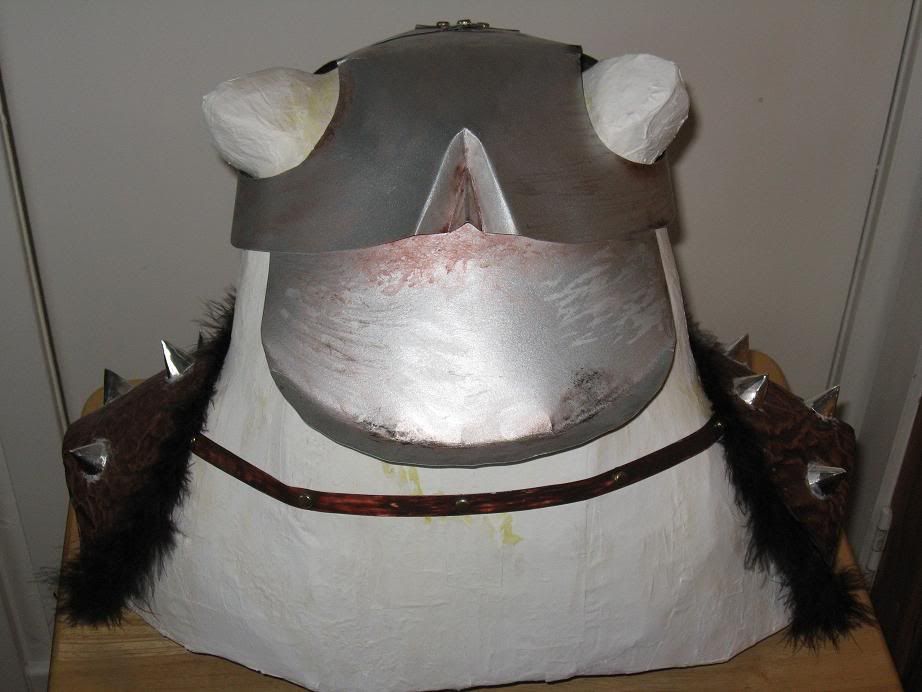 Armour Back View
Emotional State:
relieved
Song Stuck In My Head: Sympathy (Goo Goo Dolls)